←

8F Family Bath "Hanatachibana no Yu 花橘の湯"
The family bath Hanatachibana no Yu is reserved for families as well as guests with disabilities, and features an open air hot spring bath and sauna. (Automated lift for guests with disabilities available.)
* Using the family bath will be charged rental fee per group.
* We will give priority to customers who are disabled.
If you are considering using the family bath, please ask our staff for more information when you check-in.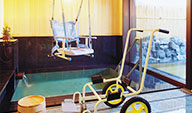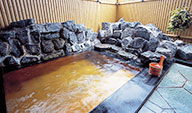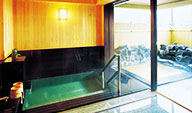 →
×CLOSE