concept

An exciting moment of
hospitality with a story
to tell
The eternal Lake Akan, blessing the land of
East Hokkaido
with its pristine waters.
Forests and lakes steeped in legend.
The history of the people who have lived and
worked on this land.
A stay in Akan is one of magical stories
and adventure you'll only find here.
ABOUT
Lake Akan
Located inside Akan Mashu National Park, Lake Akan is one of the world's leading lake resorts, inhabited by the marimo, a kind of Moss ball that has been designated a national natural monument.The vast wilderness, inhabited by a variety of wild birds and animals, fascinates with an enigmatic appearance that changes with the seasons.
Situated on the shore of Lake Akan is Ainu Kotan, a village inhabited by the indigenous people of Hokkaido, the Ainu, making this town one where the Ainu culture remains strong.
STORY01
Experience
Ainu Culture
The Ainu are a people with a spiritual culture in harmony with nature, who give gratitude to the kamuy, the gods of Ainu lore. The natural world is called kamuy, which the Ainu have stewarded. We place great importance on the culture and traditions passed down from the Ainu and provide hospitality that lets visitors to Akan experience Ainu culture.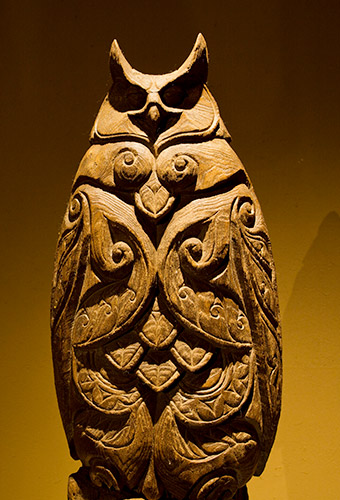 gallery
At Tsuruga Akan Yuku no Sato, we strive to create an inn that lets you experience local flavor through the power of nature. Inside the hotel is a gallery of wood sculptures displaying the works of artists living on the shores of Lake Akan, where you can view traditional crafts as well as items and books that convey life on the lake shore.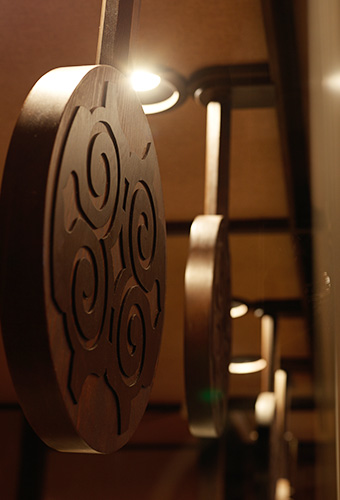 facilities
Traditional Ainu patterns throughout the hotel create a sophisticated ambiance. Experience something new at a resort that exudes the traditional aesthetic of the Ainu.
STORY02
Diverse
guest rooms
creating a sense
of serenity
We offer a variety of guest rooms to accommodate all kinds of stays.
Guest rooms with private open-air baths, spacious modern guest rooms, guest rooms that incorporate Ainu culture... Spend your time as you please as you unwind at an inn surrounded by nature.
Guest rooms with private open-air baths or baths with a view are also available. Soaking as you gaze out over the ever-changing scenery of Lake Akan is a pleasure unique to this land.
STORY03
Experience
bliss at baths
with differing
ambiances
Here, you'll find open-air baths, public baths sourced from the hot springs that bless the land of Akan, and more. Discover all the baths here, including the open-air Sky Bath offering a panoramic view of Lake Akan and the open-air Garden Bath that puts you on the same level as Lake Akan, creating a sense of unity with nature.
STORY04
Enjoy
nature's bounty
with dinner that
lets you choose
East Hokkaido, where Lake Akan is situated, is a treasure trove of world-class food ingredients.
We serve food made from carefully selected high-quality ingredients, primarily fresh local foods from the forests and seas as well as from other parts of Japan and abroad, cooked with love by skilled chefs. Choose either Japanese course dining or the buffet based on your preferences.
STORY05
Ways to
Have Fun
in Akan
This town of Ainu settlements offers events that let you experience Ainu culture as well as diverse activities not much experience the magnificent great outdoors of Lake Akan. Thrilling adventure unlike anything you've experienced before.
SIGHTSEEING
The Lake Akan hot spring resort and its surroundings offer many things to see and do that will stimulate your senses. Bountiful nature, Ainu culture and art, hot springs. Mysterious legends and good traditions lurk here as well.   Explore the country in Lake Akan at your leisure and discover all its mysteries.
activity
Tsuruga Adventure Base SIRI
Enjoy a variety of activities around Lake Akan, including canoeing, cycling, and hiking in the great outdoors. Tsuruga Adventure Base SIRI provides information on a variety of activities you can only experience at Lake Akan. Come experience the magic of Akan for yourself.
Tsuruga Adventure Base
Information on Tsuruga Adventure Base SIRI
As people born and raised
in this special land called Akan,
we have not forgotten our reverence
for nature, people, and culture.
We place great importance on
passing down the traditions
unique to this area
and evolving them even further
while welcoming guests
with a spirit of hospitality.
We strive to provide hospitality with a story
that resonates with our guests here
at Tsuruga Akan Yuku no Sato,
the origin of the Tsuruga Group.